Marketing research is a vital tool used by businesses to understand their customers and the market in which they operate. In recent years, advances in technology and internationalization have changed the way companies conduct marketing research.
Technology has actually given rise to many new research methods that have become more and more popular as time goes on.
Technology has enabled businesses to collect data more quickly and accurately, while internationalization has made it easier to target customers in different countries with tailored messages.
This post will explore how technology and internationalization have impacted marketing research and the implications these changes have for businesses.
Market Research Evolution
The evolution of market research has been greatly impacted by the advances in technology and internationalization. The use of technology has created more opportunities for business owners to collect data quickly and accurately, while internationalization has opened up new markets for businesses to target.
Social media monitoring, search engine optimization, and email marketing have become popular forms of marketing research, allowing businesses to get an understanding of their customers' needs and preferences.
Even though marketing research is always changing, these new technologies make it simpler for businesses to get feedback from their patrons and develop their companies in different ways.
Additionally, businesses are now able to spread their message to other countries with online ads and campaigns, allowing them to reach a wider audience more easily.
Primarily, Social media monitoring allows businesses to see what consumers are saying about them on platforms such as Twitter and Facebook. With this information, businesses can create targeted campaigns which gives them more control over their brand's messaging.
As technology continues to evolve and markets become more globalized, the need to understand consumer behavior and trends will remain important.
The Use of Technology in Marketing Research
The role of technology in marketing research is undeniable. Technology has made it easier to collect data quickly and accurately. It has also allowed businesses to reach a wider audience through digital marketing initiatives such as social media monitoring, search engine optimization, and email campaigns.
Globalization has positively impacted marketing research as companies can now reach a broader audience with digital marketing tools. For example, brands can advertise their products in other countries with an online campaign or a short-term advertising campaign. The positive outcomes are instantaneous, and there are no boundaries impeding entry to new customers.
With technology, businesses can now get feedback from their customers faster and more easily than ever before. Technology has also made it possible for companies to conduct surveys and focus groups around the world without needing to travel, which makes international marketing research more feasible and cost-effective.
Globalization has also resulted in shorter waiting periods for products to be delivered to new markets. The price of shipping internationally has gone down because shipping services are competing against each other. With this change, many retailers have been able to expand into foreign markets without extra costs or
Overall, technology has made marketing research quicker, more accurate, and more efficient, which has ultimately helped businesses gain valuable insights into their target markets.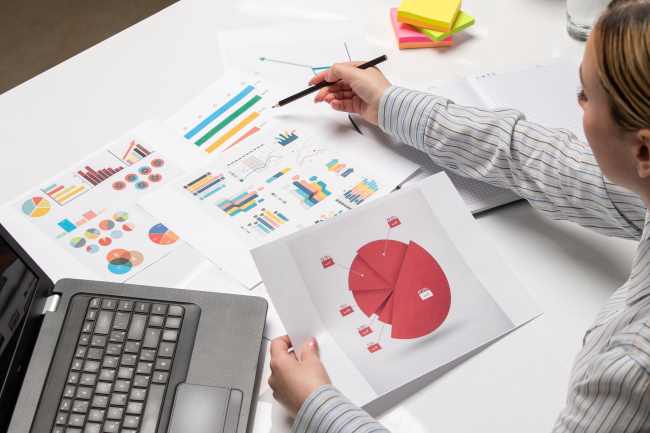 The Importance of Internationalization in Marketing Research
The role of internationalization in marketing research is essential for companies who are looking to expand their customer base and grow their business. Internationalization provides companies with an opportunity to target customers in different countries who may have different values, cultural norms and purchasing habits.
For example, a business may need to conduct research to understand how their product will be perceived in a foreign market. This research can help a company adjust its pricing and marketing messages in order to maximize its success in that region.
Furthermore, technology has enabled companies to conduct market research with ease, allowing them to access data from different countries quickly and accurately.
Internationalization and technology have also increased the speed of shipping times and reduced the cost of international shipping, making it easier for companies to target customers around the world.
Because of this, marketers need to be more informed about these aspects when doing research in a foreign country.
With all these factors in mind, internationalization is an important component of marketing research that must be taken into consideration when conducting any type of research.
Technology Enhances Market Research Automation
Technology has changed the way we conduct marketing research, and automation is one of the biggest changes. Automation can save time in a variety of ways, from data processing and organization to gathering information and surveying.
This not only helps save time but also reduces the likelihood of errors being made while inputting data. Automation reduces the potential for human error and helps marketers gain more accurate results.
Additionally, automation allows companies to reach a wider audience in different markets around the world, which is especially helpful for international businesses.
With all these technological advancements, there's never been a better time for marketers to engage in market research!
Conclusion
In conclusion, technology and internationalization have had a major impact on marketing research. Technology has made it easier to collect data, automate processes, and reach a wider audience.
Internationalization has allowed companies to target consumers in other countries and gain more insight into cultural differences. Therefore, it is essential for businesses to keep up with technological advancements and changes in the global market in order to remain competitive.
By understanding the changes that technology and internationalization are bringing to the marketing research industry, companies can create more effective strategies that will allow them to better understand their customers and make better business decisions.